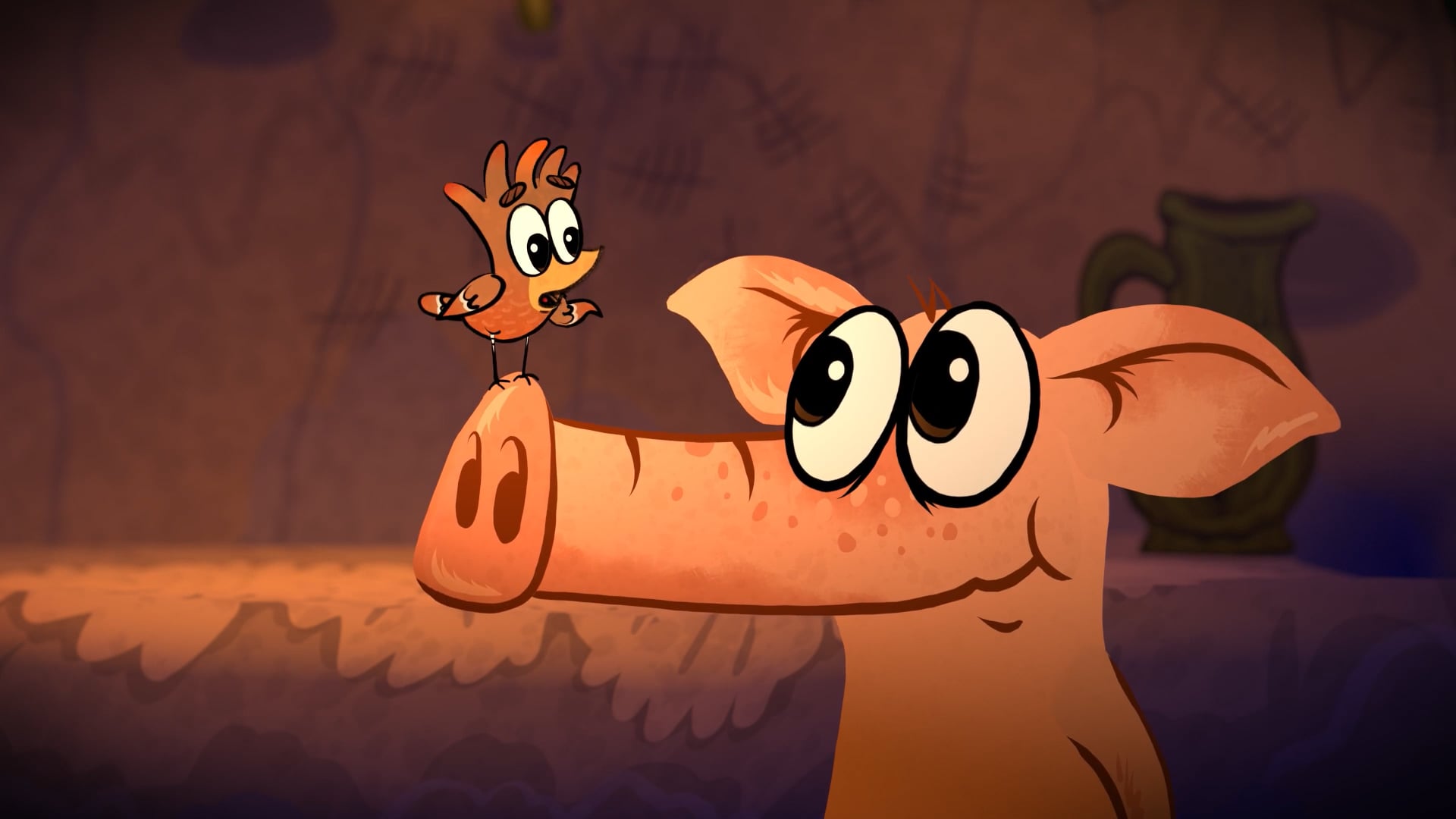 series

2:

HEART

OF

THE

KNIGHT
Black clouds are gathering over Pigstein. Realising that something is not right, Barney quickly runs for the Magic Helmet. But there is no helmet in the secret chamber. It's gone. A time portal opens in a wall painted with a fresco of Sir Henry and Barney receives an urgent message. Together with Rascal, Mannie and Bruno, who has changed for the better, Barney sets off into the unknown. What a surprise when they find themselves in the Middle Ages and meet their idol, Sir Henry of Pigstein himself!
But there's no time for rejoicing. The day of the great battle is fast approaching and Henry, according to the legend, is supposed to defeat the mighty wolf army and thus protect his beloved Pigstein. But can he do it without the Magic Helmet, which has been seized by his arch-enemy, the dreaded Wolf King?
Fortunately, Barney and his friends have a plan and together they venture into the dark woods to get the Magic Helmet back. Will their friendship withstand the test of a danger in the days of the real knights? Will they show enough courage and perseverance? And who has the heart of a knight?
We would love to introduce our series to you. Meet us at MipJunior or MIPCOM this October in Cannes!
We are looking for strong and committed partners who will accompany our dear Barney on his way to the children´s screens.
To schedule a meeting please contact us.